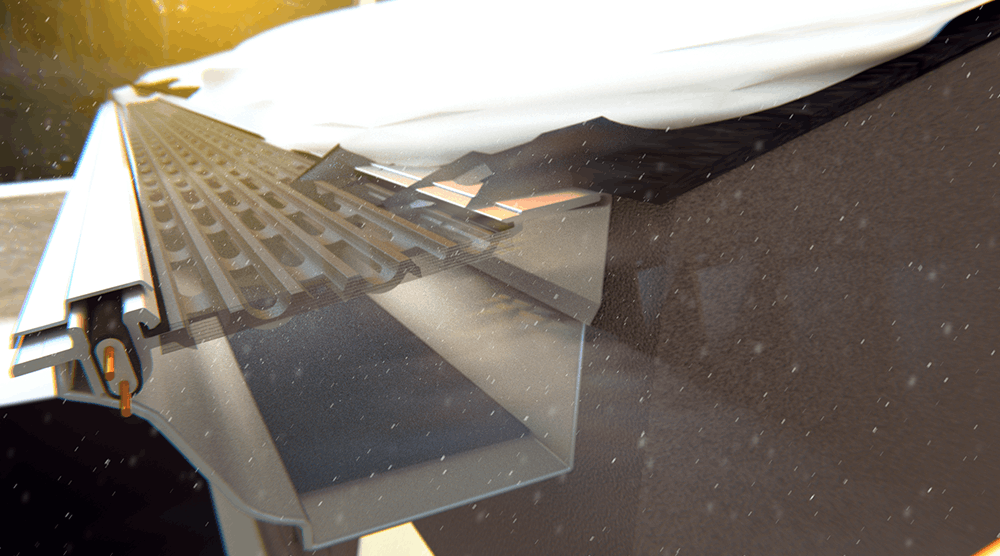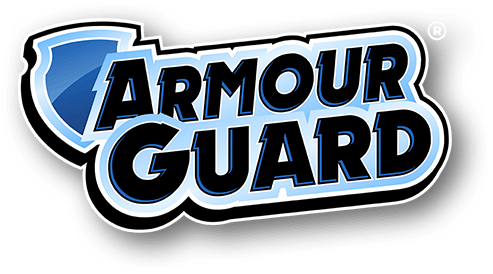 ArmourGuard® Ice
Gutter Guard for Ice Dam Prevention
Ice dams and snow can lead to extensive, costly damages to your home in the cold winter months. Now re-engineered for better performance and thermal transfer is the newly released ArmourGuard Ice®. The Only Four Season Roof & Gutter Protection® not only stops icicles and ice dams but eliminates leaves and debris from clogging your gutters.
NO MORE CLOGS - NO MORE CLEANING - NO MORE WORRIES
PREVENT ICE DAMS WITH HEATED GUTTER GUARDS
PREVENT ICE DAMS WITH HEATED GUTTER GUARDS
Cold winter months come with accumulated ice and snow that can cause leaking into your home. Our heated gutter guards are designed to permanently eliminate this problem. We offer a range of different gutter guard options that are engineered to safely provide maximum heat transfer to eliminate any dangers associated with gutter buildup caused by cold weather.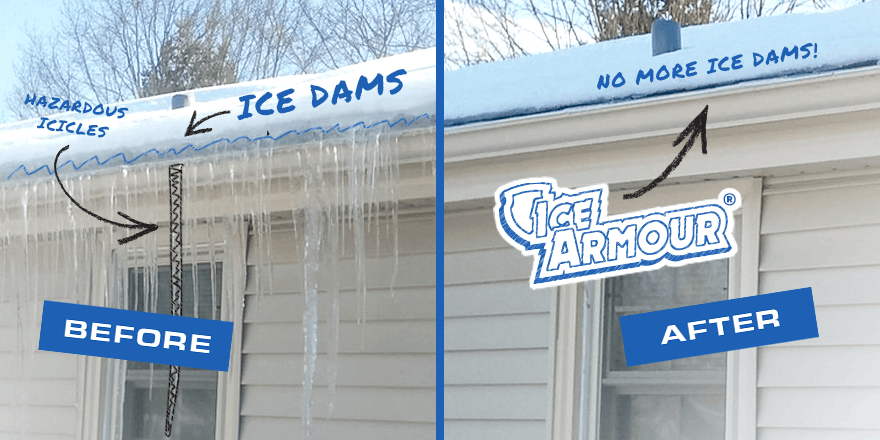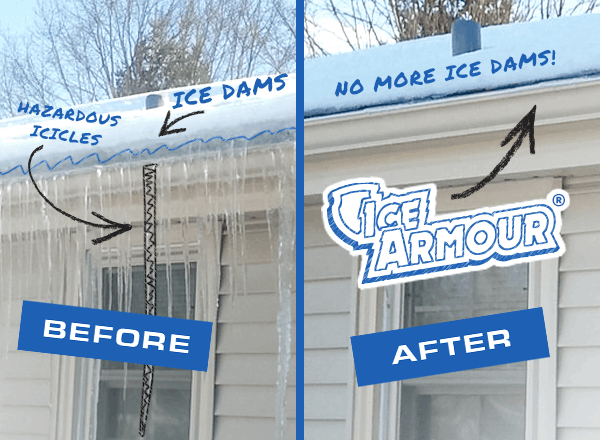 Product Details
Melts icicles and ice dams
Includes a stainless steel mesh filter to stop the accumulation of leaves, pine needles, dirt, and debris
Installs on your existing gutters
Safe heat radiates throughout the aluminum support frame creating a warm micro-climate to melt ice inside the gutter
Supporting anodized aluminum frame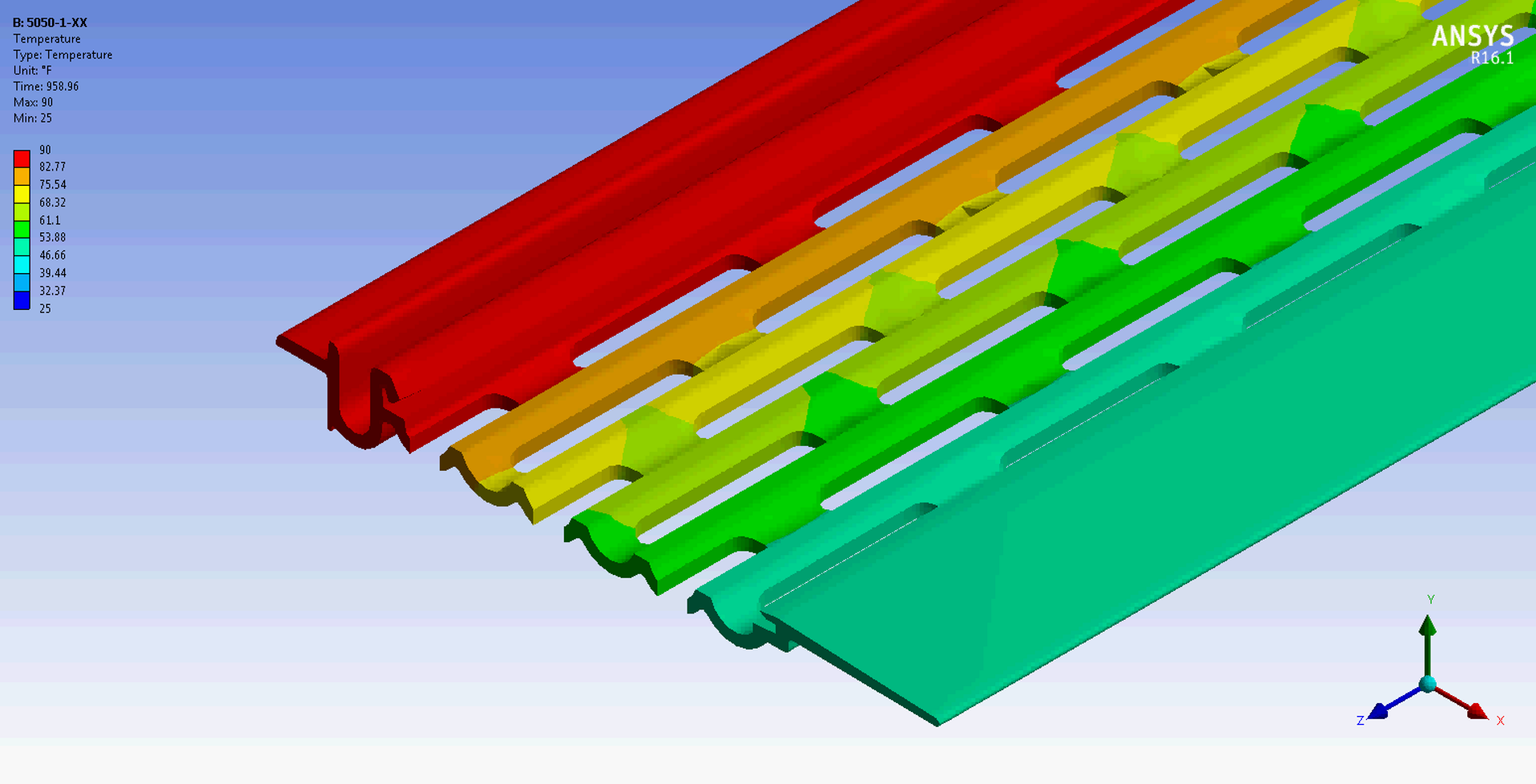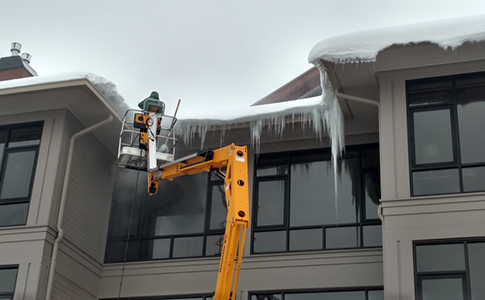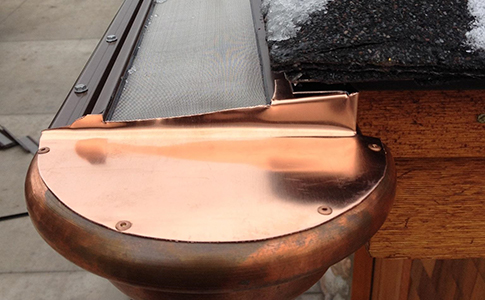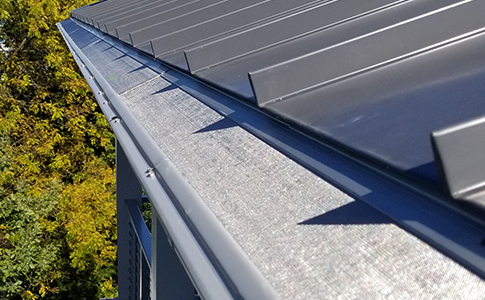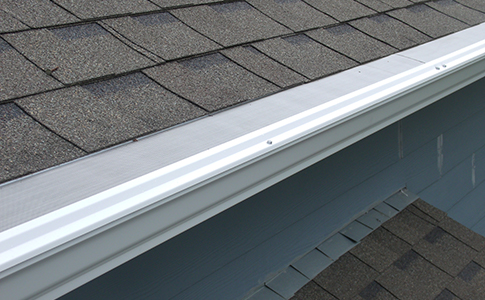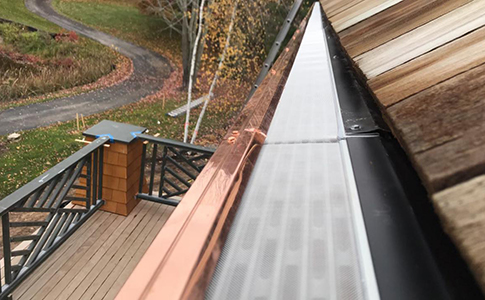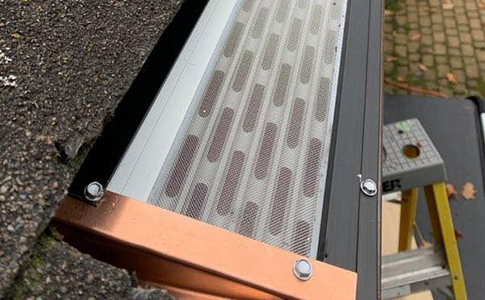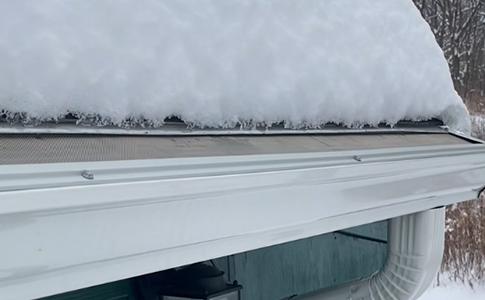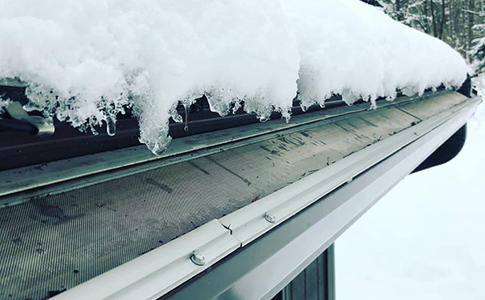 How Ice Dams Impact your Gutters
Install All Weather Armour®'s heated gutter guards at an affordable cost to keep gutters clear. Our installation services prevent icicles, ice dams, and debris from clogging your gutters during winter.
Ice Dam Formation:
Snow falls and settles on roof.
The air from the attic is warmer.
The snow melts and flows to gutters.
The water is again exposed to outdoor temperatures.
The water refreezes.
Ice dams form and clog gutters.
Water buildup occurs and damages the roof. Debris cannot be cleared.
Moisture in your attic, water stains along walls, and visible icicles signal an ice damming occurrence. Prolong your roof life and prevent interior damage using our ArmourGuard® Ice Gutter Guard.
Gutter Heater Installation
All Weather Armour's ArmourGuardⓇ Ice is available only with professional installation by one of our reputable dealers/installers. If you're located in the United States, we have a dealer/installer servicing your area who can reach out to you to schedule a free, no-pressure, no-obligation estimate. Visit our list of dealers to find All Weather Armour products near you.
INDUSTRY-LEADING
40 YEAR WARRANTY
Keep your gutters debris-free with our gutter guard systems and stay worry-free with our 40 year transferrable warranty.
Contact Weather Armour for more information.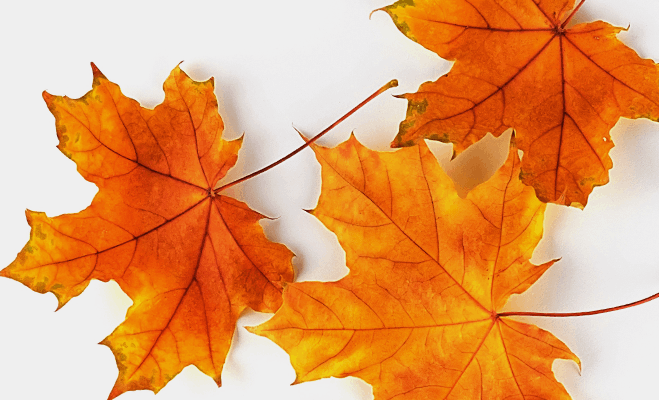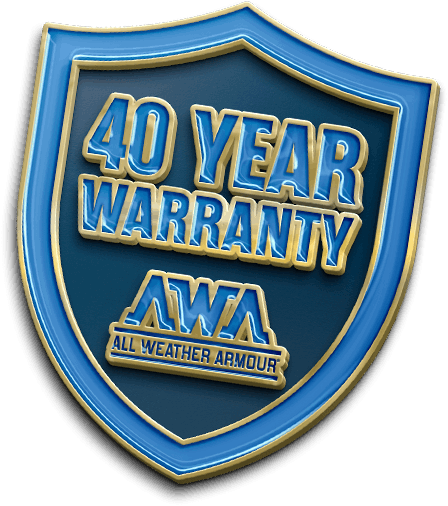 FREQUENTLY ASKED QUESTIONS ABOUT ARMOURGUARD®
Yes, large icicles can damage your gutters. The added weight and strain they apply to your gutters can damage your gutters and prevent them from working properly.
ArmourGuard Ice keeps your gutter systems above freezing temperature preventing any ice from forming on the bottom and sides of your gutters.
Ice buildup and blockages in your gutters can cause them to rust over time. ArmourGuard Ice prevents this with it's stainless steel micro mesh screen and heating system. This keeps your gutters clear and warm preventing ice buildup.
US 9,890,535 B2
US 9,765,526 B2
US 9,487,955 B2
US 8,438,787 B2
US 8,079,183 B2
US D905,833 S
US D909,546 S
US 11,136,762 B2
Others Pending