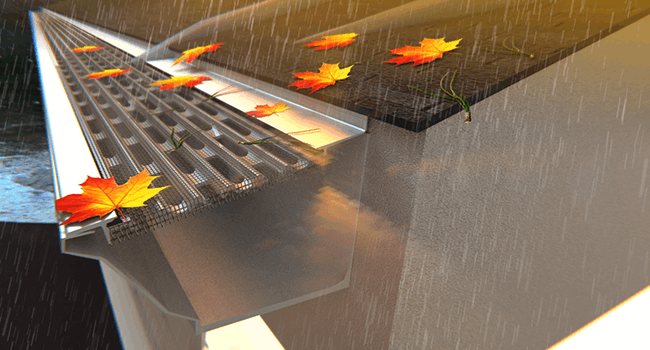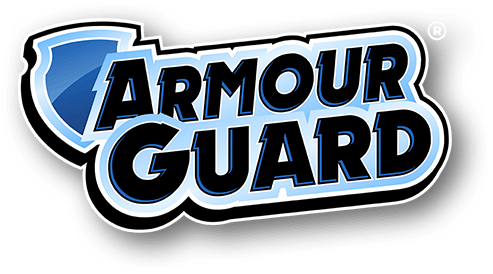 ArmourGuard® - Fascia Mount
Our gutter guards are the best on the market because they're well engineered using high-quality materials. The anodized aluminum frame provides strength and durability that most alternatives don't, making our gutter guards great in any weather, for many more seasons than alternatives. The Micro Mesh screen is available in 50 or 30 surgical grade 316L stainless steel, meaning the holes are so small that only water can pass through.
NO MORE CLOGS - NO MORE CLEANING - NO MORE WORRIES
INTERESTED IN ARMOURGUARD®? CONTACT US FOR MORE INFORMATION.
Product Details
Built-in fascia mount eliminates the need for additional mounting hardware
Works on All Roof and Gutter Systems.
Does not interfere with shingles or other roofing materials
Adds structural integrity to new and existing gutters
Extruded aluminum gutter guard frame - durable 1/16" thick
Anodized Aluminum – allows the product to be installed on copper or steel gutters.
Surgical Grade 316L Stainless Steel 50 or 30 Micro Mesh
No organic material will grow or adhere to the ArmourGuard Screen.
No leaves, pine needles, shingle grit, or dirt will get into your gutters
40 Year Transferable Warranty.
Discreet Low Profile Appearance. ​
Patented Design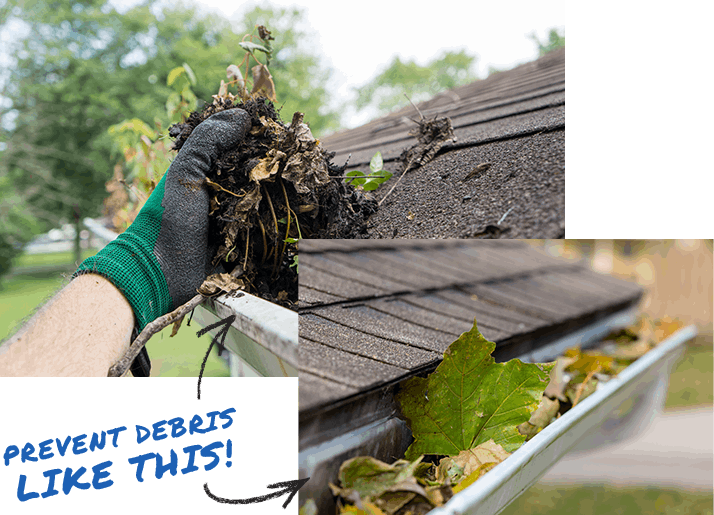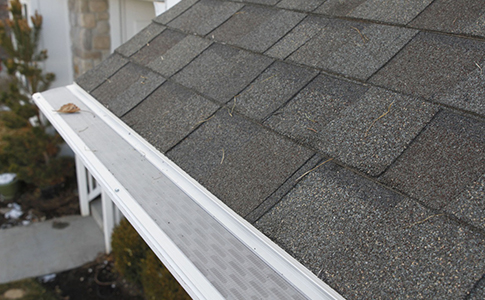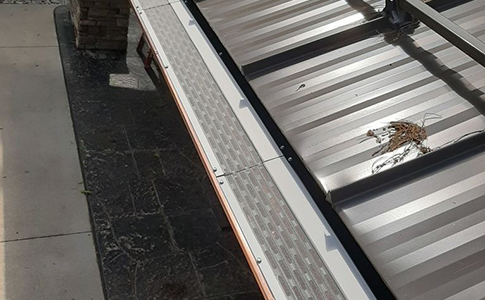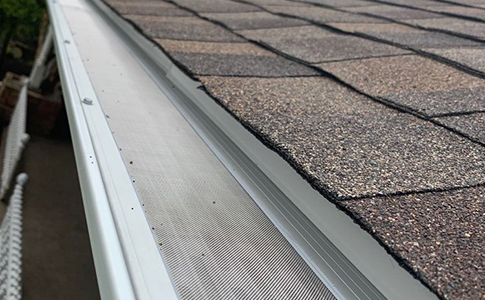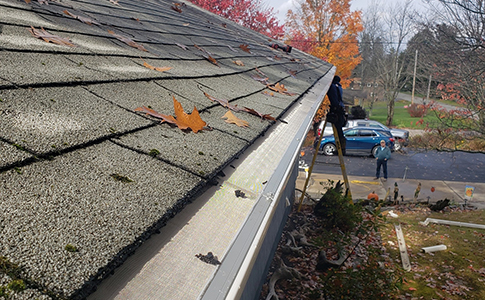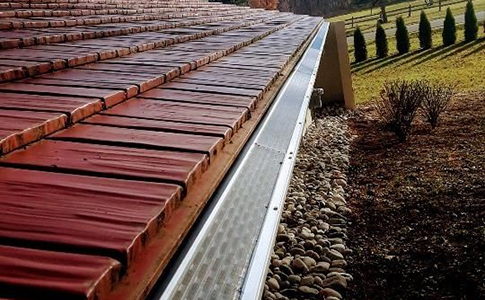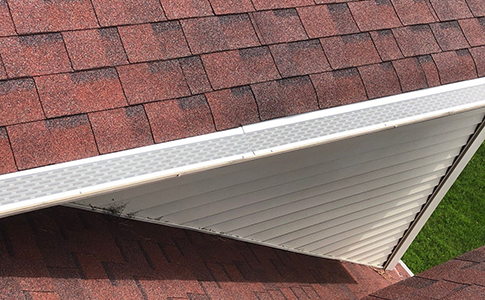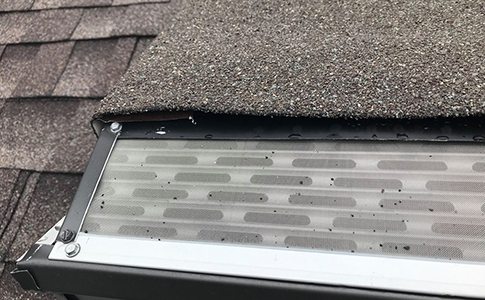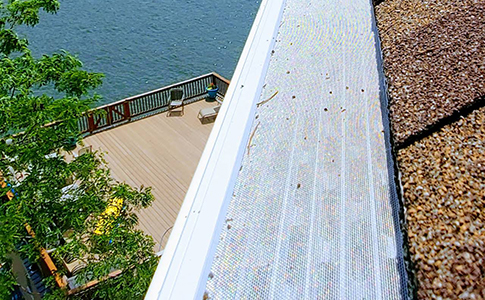 Why Install ArmourGuard® Fascia Gutters?
Our ArmourGuard® Fascia Mount installation provides an attractive, low maintenance alternative to traditional round gutter designs. The deep rectangular profile provides a smooth face and less bulky appearance for a neater look.
Benefits of Fascia Gutters:
Curb Appeal
The narrow profile of fascia gutters offers a seamless design. The sleek style adds a seamless, less-bulky appearance than standard gutters.
Security
Fascia boards keep your gutters safe in extreme storms. The configuration offers a deeper design than traditional gutters to better facilitate high amounts of water.
Protection
Fascia gutters offer better drainage to prevent water buildup. This extends your roof life and protects your home's structural integrity by diverting water from the foundation.
Fascia Mount Gutter Guard Installation
All Weather Armour's ArmourGuardⓇ Fascia Mount is only sold with professional installation by one of our dealers/installers. We have a reputable dealer/installer servicing your area, who can reach out to you to schedule a free, no-pressure, no-obligation estimate. Visit our list of dealers to find All Weather Armour products near you.
INDUSTRY-LEADING
40 YEAR WARRANTY
Keep your gutters debris-free with our gutter guard systems and stay worry-free with our 40 year transferrable warranty.
Contact Weather Armour for more information.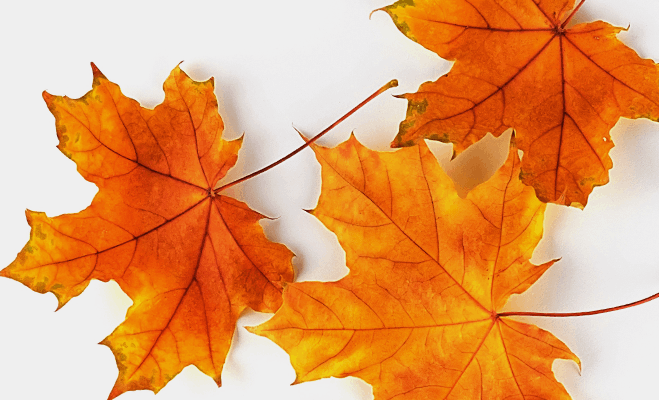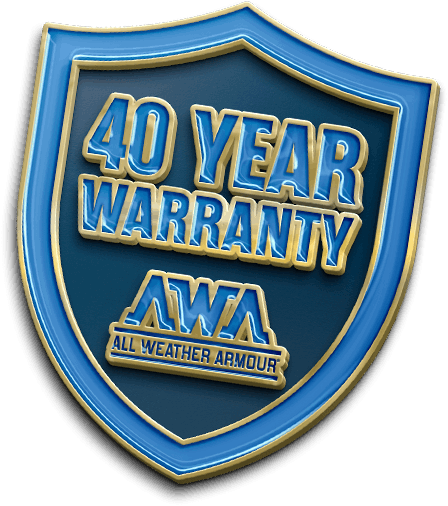 FREQUENTLY ASKED QUESTIONS ABOUT ARMOURGUARD®
Not generally, the fine mesh systems are rated by the leading Consumer Magazine at 7 ½" per hour of rainfall. In our tests we see and even greater performance, however, in some instances where you have high winds in valleys on steep pitched roofs you could see a waterfall effect where the rain rushes so fast that it misses the gutter system completely.
Yes, our gutter guards add to the structural integrity of your gutter system and help improve the durability and lifespan of your gutters.
Yes, ArmourGuard - Fascia Mount is a version of ArmourGuard gutter guards made specifically for fascia mounted gutters.
US 9,890,535 B2
US 9,765,526 B2
US 9,487,955 B2
US 8,438,787 B2
US 8,079,183 B2
US D905,833 S
US D909,546 S
US 11,136,762 B2
Others Pending